October 24
2018 by Richard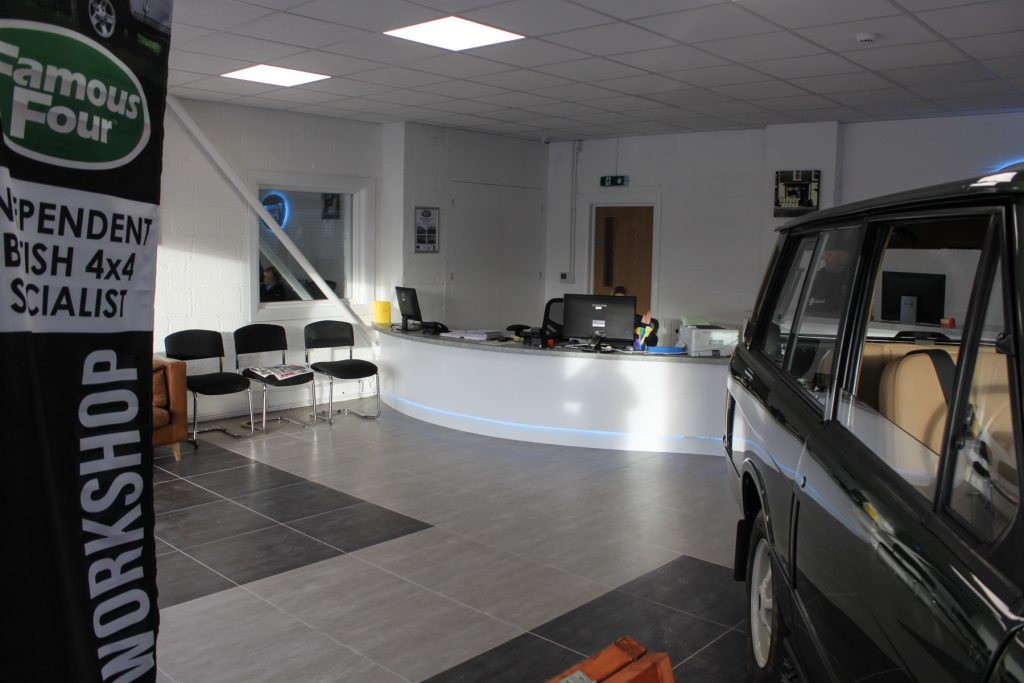 In the month that celebrates our 30th anniversary, our brand new showroom is now officially open!
A dedicated service reception area and parts collection stations greet you, along with a brand new customer seating area. You can get up close to one of our display vehicles, usually one which we have restored in our own workshops, or sit and browse the newspapers or read a 4WD magazine. Do come along and see us. As well as our new entrance we are also proud to have our brand new 10 bay workshop facility fully operational, as well as our new goods inwards and goods outwards department, and new mail order offices.
Famous Four are here for you in our bigger and better capacity, whatever your Land Rovering requirements may be, and wherever in the World you are!
Shop Online now at: https://www.famousfour.co.uk
Classic Restoration and Reproduction Parts: http://www.famousfourclassic.co.uk
Range Rover Classic Tailgates: http://www.rangerovertailgates.com