November 6
2023 by Phil Marshall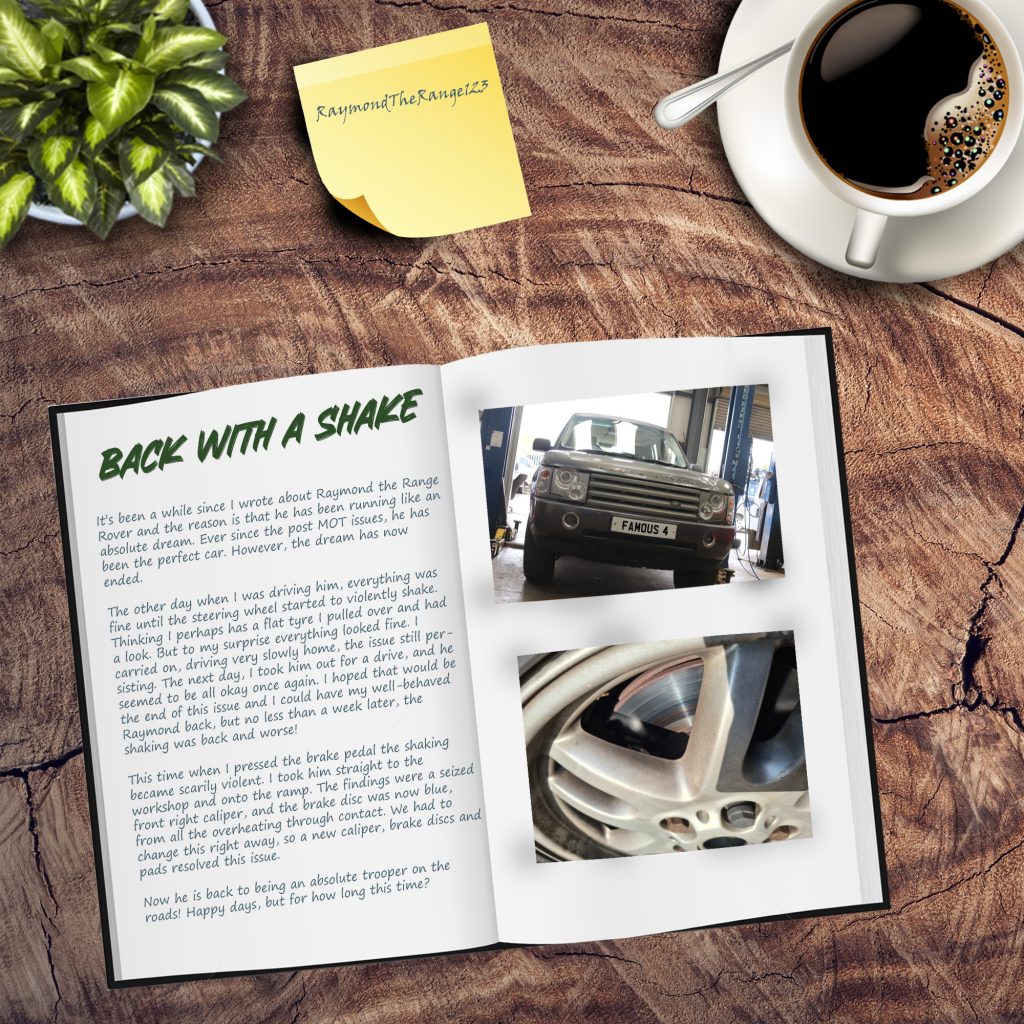 It's been a while since I wrote about Raymond the Range Rover and the reason is that he has been running like an absolute dream. Ever since the post MOT issues, he has been the perfect car. However, the dream has now ended.
The other day when I was driving him, everything was fine until the steering wheel started to violently shake. Thinking I perhaps has a flat tyre I pulled over and had a look. But to my surprise everything looked fine. I carried on, driving very slowly home, the issue still persisting. The next day, I took him out for a drive, and he seemed to be all okay once again. I hoped that would be the end of this issue and I could have my well-behaved Raymond back, but no less than a week later, the shaking was back and worse! This time when I pressed the brake pedal the shaking became scarily violent. I took him straight to the workshop and onto the ramp. The findings were a seized front right caliper, and the brake disc was now blue, from all the overheating through contact. We had to change this right away, so a new caliper, brake discs and pads resolved this issue.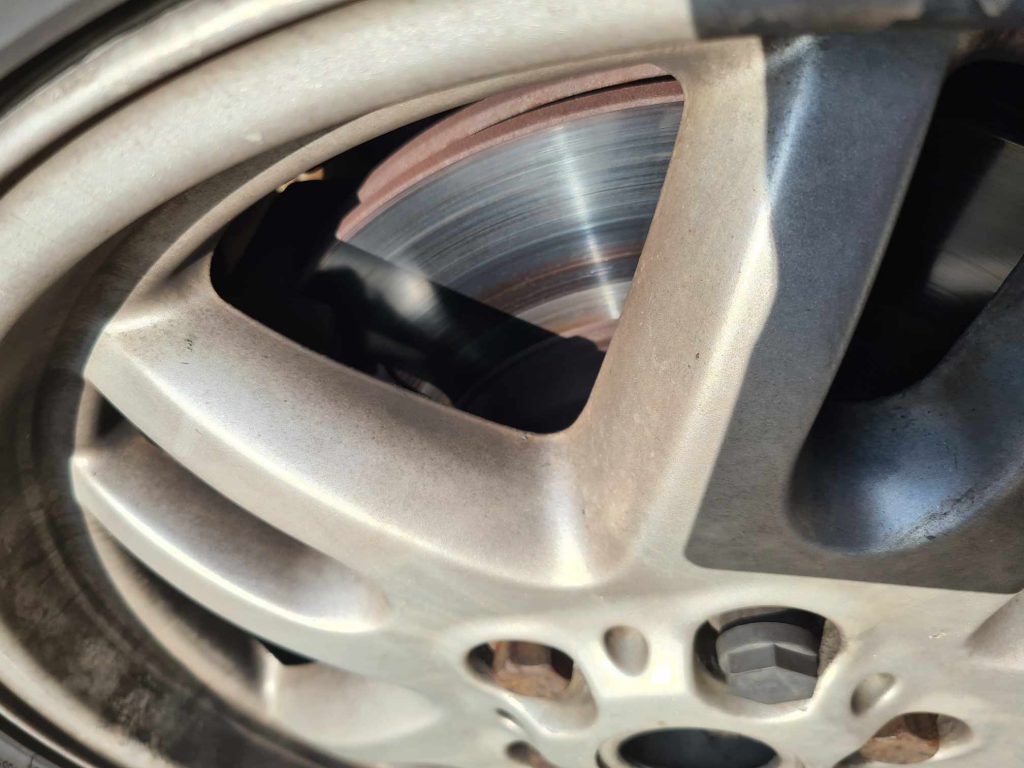 Now he is back to being an absolute trooper on the roads! Happy days, but for how long this time?